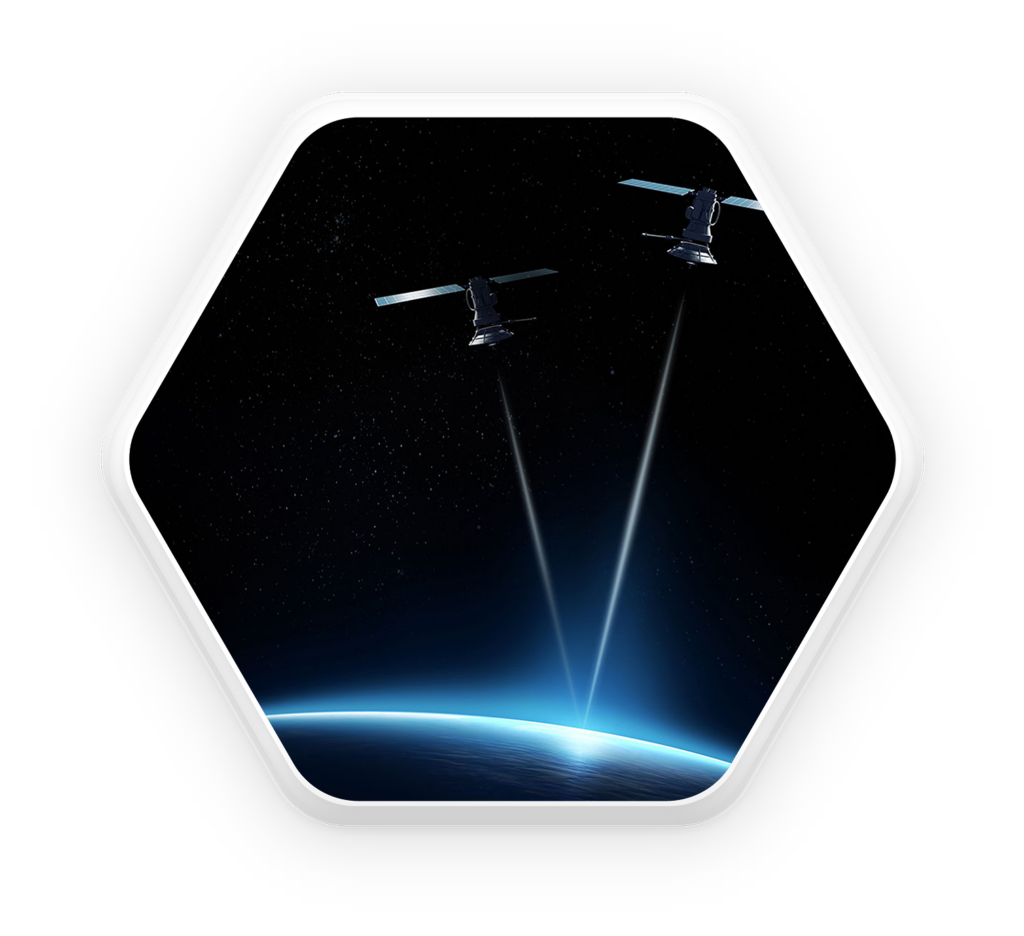 Multiple Antennas for Satellite Communication
We are experts in the field of multi-antenna (MIMO) systems for satellite communications: Our patented multi-antenna satellite technology enables:
Modern gateway stations with multiple cooperative antennas for less VHTS gateway locations
Satellites with multiple antennas for increased spectral efficiency and lower spacecraft power consumption
GEO VHTS interference management via advanced signal preprocessing for throughput and efficiency enhancement
Security features on the physical layer to avoid the interception of satellite signals
5G and Satellite Co-Existence
Recent frequency allocations for the 5G cellular network cover the C-Band (3.4 GHz – 3.8 GHz). Previously, these frequency bands were allocated to satellite downlink connection which are now affected by severe interference.
To enable a 5G / satellite coexistence within the C-Band we offer on-site channel measurements and analysis for digital cancellation strategies.